For every new account that switches to paperless billing, $5.00 will be donated. Full details below!
Our latest paperless campaign will contribute to a new program aimed at working with the hospital's community partners across Huron and Perth Counties to strengthen the elements they know have the most impact on the mental health of youth and young adults.
A key component of this initiative is the use of technology familiar to youth to eliminate barriers to treatment. This transformation program is part of the HPHA's, "In Our Hands" Campaign---Youth mental health...is in our hands.
Ready to create a My.FestivalHydro.com account and sign up for paperless billing?
To learn more about signing up for the My Festival Hydro portal and adding paperless billing to your account watch the video below or follow along with the PDF version of the walk through.
Want to add paperless billing to an existing MyFestivalHydro account?
Image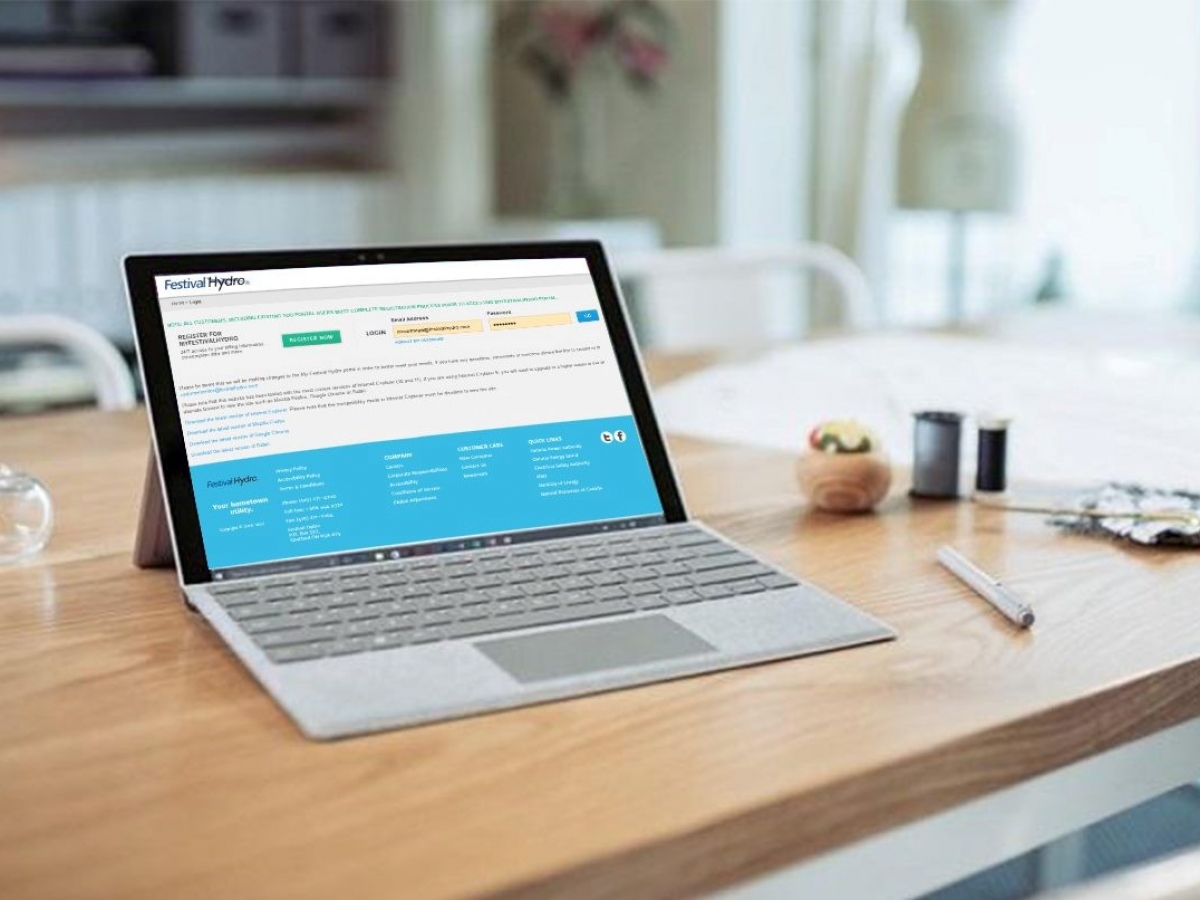 Sign Up for the MyFestivalHydro Portal Today!
Monitor your usage, access historical billing and add paperless billing to your account!